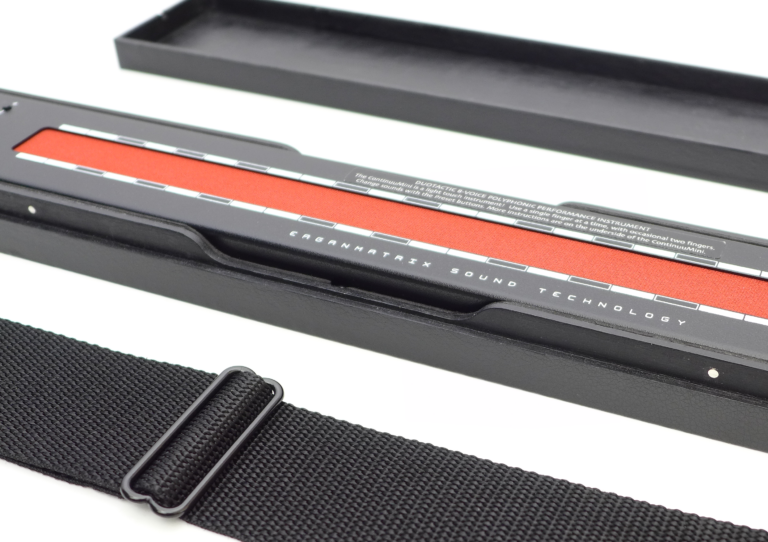 I am pleased to announce that my first hardware product is now available! The Performer Case for the Haken ContinuuMini! It can be purchased though the Store at RGM right here on this website.
The Performer Case is a combination protective case and performance harness for the highly portable expressive synthesizer from Haken Audio. It is a custom design built with untethered live performance in mind.
Visit the Performer Case product page for more information.