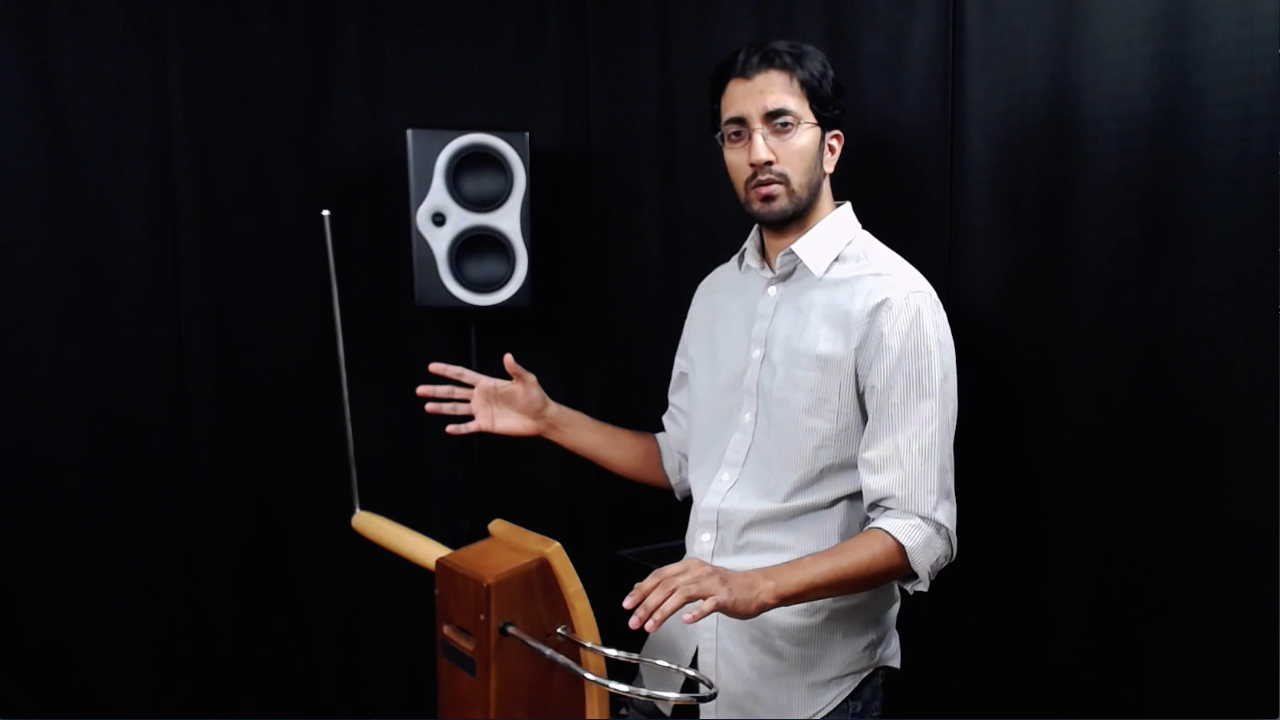 My theremin studio is now open to students for theremin lessons in person and over Skype! If you are interested in booking a theremin lesson please send me a message on the Contact Page.
Lesson Services
1-hour Theremin Lessons
Lessons for regular students are one hour in length. The practice time that is necessary for learning theremin is like any instrument, but many concepts to be absorbed over time. While it's not a requirement, I recommend bi-weekly recurring lessons. (one lesson every two weeks or longer)
The Skype Classroom
My studio is equipped with the necessary tools to create the best possible Skype stream quality. I use a dedicated video monitor and camera to provide the Skype Theremin Student the most optimum viewing angle of the playing environment. The camera is positioned perpendicular to the direction of my hand that controls the theremin's pitch. This translates the playing arc, interval spacings, and hand positions in way that can be interpreted correctly over the video stream.
Payment and Booking
For lesson services I accept credit card payments online through the webstore on this site. Visit The Store at RGM for current pricing and for ordering lesson services. Cash/ Money Order payments are only acceptable if the lessons are done in person. I communicate directly with student via email for scheduling. The easiest way to contact me is the Contact Page on this website.
Teaching Approach
To get a good idea of my approach for theremin lessons, please read this article, Theremin Lessons by Randy George. My approach is primarily based on awareness and building good fundamentals. A theremin player should become aware of the unique limitations of the instrument and the limitations of his/her own body, but never confuse the two. In my approach, the goal of is to help the student perform direct the most attention/energy toward being musical by building technique from a stable foundation.
Outline of the Methodology
Fundamental blocks:
– How Pitch is affected by Capacitance
– Body Stillness, Posture, and Self Awareness
– Linearity of the physical movement
– Aural/Muscular Feedback System
– Relative Pitch Interval Memory
– Instrument Tuning, Position, Warm up and Care
Advanced blocks:
– Building repeatable gestures for full range scales and arpeggios
– Minimizing Note transition time for improved pitch precision
– Building a palette of vibrato options
– Articulation with the Volume Hand
– Unlocking Pitch Hand Finger Dexterity
– External Instrument Modifications