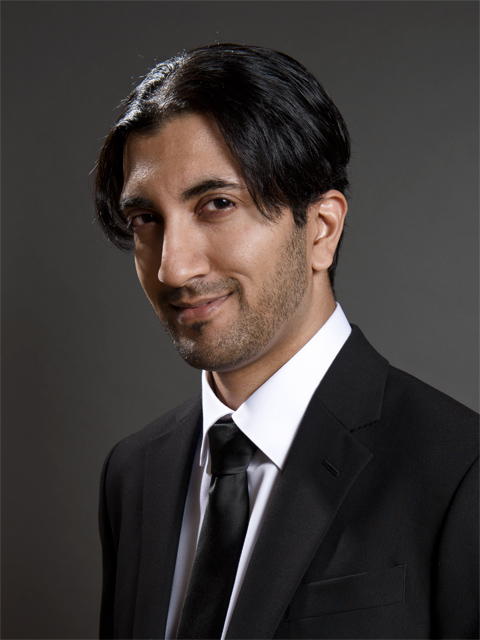 Biography
Randy George is one of a small handful of the world's finest theremin performers. Having appeared across the US and in Europe as soloist, chamber musician, studio player, and lecturer, Randy has made significant contributions to the increasing awareness and advancement of the theremin. Since 2006, his internet video works featuring the instrument have exceeded 20 million views. He has worked with artists, ensembles and organizations including among others: Danny Elfman, Hollywood Symphony, Dilijan Chamber Music, Gaudete Brass, World Ambient Symphony, Lines West, Moon Honey, Umbrella Media, SUNY Fredonia, Polytechnic University of Valencia (Spain), Georgia College, and Chapman University.
Randy holds a B.M. in Music Performance from the University of North Texas College of Music where he studied the bassoon and acquired proficiency as a live sound recording engineer. Following a few years of symphony orchestra playing in North Texas and a brief departure from performance to work in the Post Production and Music Industries in Los Angeles, Randy found his musical calling with the space-controlled theremin. In addition to being a performer, he is an avid creator of technology to enhance and improve the theremin playing and learning experience. Since 2012, he has been evolving a new high efficiency playing method for the theremin that aims to greatly expand technical facility for melodic music.
Randy George resides in Los Angeles and is currently planning a full length theremin album release for 2018 which will feature modern compositions for theremin and chamber ensembles.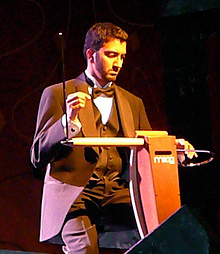 THEREMIN
– a summary by Randy George
The theremin is one of the earliest electronic musical instruments. It is the only instrument in the world that is played continuously, without any physical contact. It was developed in the 1920's by Russian scientist and inventor Lev Sergeyevich Termen as a direct product of his innovations in radio physics and his musical past as a concert cellist. The player of a theremin uses his arms and hands to influence two capacitive spaces surrounding the instrument in order to continuously influence its pitch and loudness. The tone can range from sounding like a human voice or stringed instrument to a wind instrument depending on variations in vibrato, portamento, and articulation. Due to its unconventional interface and lack of spacial reference, the theremin is known to be extremely difficult to master as a melodic instrument. The craft of theremin playing demands a highly refined set of skills requiring both musical proficiency and Zen-like mastery of body stillness and control.
Historically, the theremin was intended to be a melodic musical instrument much like the violin or cello, but the combination of difficulty and playing interface naturally led it to be used more as a sound effect. The typical approach to creating a sound on early theremins involved the player sustaining an agitated shake of the wrist. This created a very distinct sound evoking a sense of otherworldliness and fear that ultimately became the iconic sound of early 40's and 50's Hollywood science fiction and horror movie soundtracks. Most notably, this theremin sound was used in Bernard Herrmann's score from "The Day the Earth Stood Still" and Miklós Rózsa's score from "Spellbound".
Over the past twenty years, there has been a surge in awareness of the theremin and it is currently undergoing a renaissance, especially in the context of modern composition and live performance. Although it still seems novel and obscure, there has never before been more people interested in the theremin, composing music for theremin, or playing the theremin than there are in the world today.
About this Website
This site was designed by Randy George. It was assembled using the WordPress Content Management System. The layout was based on 'Travel' Theme from UIUEUX Studio which was modified to suit the requirements of design.